Sumodi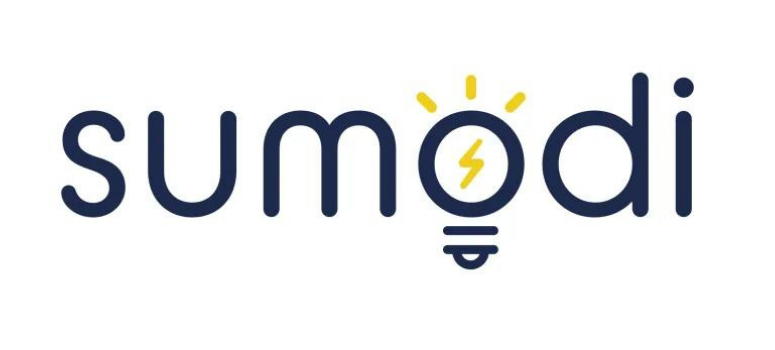 How did you become a solopreneur? Can you tell us a bit about yourself
During the pandemic, I went on a journey that led me to establish my new business. I have a broad range of digital experience working at MSN, ITV, Shell, for start-ups, entrepreneurs and small businesses within digital marketing, strategy, media, website management and content marketing. I lost my job during lockdown last year and quickly discovered many businesses were not hiring so I volunteered my digital skills as a mentor with Digital Boost. I conducted sessions via Zoom calls to charities, small businesses and individuals and had consistent positive feedback. People were having more than one session with me and my week was getting booked up! Understanding small business audience needs was key, and it gave me the idea and confidence to provide marketing support to small businesses on a freelance basis. I established my mission, values, vision and purpose, identified my ideal audience, looked at my USPs and differentiators, did a competitive analysis, came up with a brand name, proposition, created 2 bespoke packages, did some free work and now have amazing clients that I love to work with.
What difficulties have you encountered as a solopreneur?
So many! Lack of certainty about where your next job/client/project may come from or will end. You're on your own so it can be isolating at times. It's just you and your laptop. I found that doing catch up calls with my brother, family, friends and colleagues to bounce ideas off or to just have a virtual tea and chat was super helpful! I'm lucky to have an amazing network of all ages and experiences.
Going for a run or walk by the sea first thing sets up my day well. I also started a gratitude diary which made a big difference. Financially it can be a struggle. I learnt resilience very quickly to get through the troughs, like thinking I didn't know enough to just get started. I realised that I also needed to expand my skills, so I invested in courses to upskill and learn.
What motivates and drives you?
Knowing my purpose and being passionate about the work I do to enable others to grow and thrive. Having your own business comes with responsibility and it's empowering. You have to be super organised, prepared to work hard and long hours and have effective communication skills. Continuously learning, networking, helping people with business ideas. Always pushing myself to be better at what I do, to better help others. Working with clients, going above and beyond to provide value. Holidays and seeing the world and different cultures. Receiving positive feedback and recommendations. The more I learn and experience, the more I can enhance and help and grow other small businesses. Working with smart and lovely people and having support behind you. ChadSan's professional and digital approach set me up for success from the get-go, they've been brilliant and I highly recommend them.
What is the most rewarding part of your role as a small business owner?
Variety of work and business, new projects. Collaborating with others, meeting new people and helping new businesses. I've been able to help other freelancers in my network to win new business too, so it feels like my mission is a much greater one – for the local community and my work network too. It makes me happy when people are happy with the work I do for them whether that's helping them achieve something small or big. Freedom, flexibility, no long daily commute into London, everything can be done from home. I'm more sustainable now, always thinking about the outcome of a campaign and impact on the environment and using local businesses and suppliers for my client's work. The diversity of my client base means I'm continuously learning and collaborating which I love. Creating a home office vibe in a little storage room which I used for everything including my keyboard and vinyl (I used to DJ). I de-cluttered, cleaned, re-organised and bought a sit/stand desk from Ikea, got some plants, a proper office chair and more recently a printer. A total game-changer for freelance working life.
What advice would you give other solopreneurs or those starting a small business?
Like any good tradesman, polish up your skills and tools. The more you work on your craft the more you'll learn, adapt and discover. And the more confident and progressive you will be. I got the right tech and tools in place to work as a solopreneur. There are some great packages for small businesses and a lot of this is free. Subscribe to insightful newsletters and download whitepapers and research to keep up with trends and industry news. Get a planner or nice notebook and an inspiring quotes book for your office. I recommend Moxon or Papier ones as it helps to organise my week. Get a system and flow in place for getting work done. I recommend Asana and Trello for managing projects plus it's available on desktop or mobile so great when you're thinking of ideas and keeping on top of tasks when out and about. Keep growing by collaborating with others and seeking new opportunities. Get under the skin of the marketplace and audience you're aiming your services to. During the tough times never give up, believe you can do it, ask for help and talk to friends and family. Get networking. Good people will always help you. Offer to help businesses for free if you're starting up – it helps to test and learn. Ask trusted confidants for advice or referrals. Re-connect with any relevant lapsed clients or customers – you never know who they know. Drop them a note to say hi, not offering your services just re-establishing a dialogue. Get genuine recommendations for any past work you've done. Find out what makes you, you and different to the competition. Be yourself, be consistent, keep going. Bring your whole self to the job. When you are truly an authentic business you are yourself and thriving. I put a lot of heart and soul into the work I do for clients because that's just me. I believe that passion, enthusiasm and consistency is key along with being honest and kind.