Waratah Gardens
1. Can you tell us a bit about Waratah Gardens and how the business got started?
When I moved over from Australia I worked in recruitment for the construction industry for several years, recruiting teams to build some of the incredible buildings in Dubai. It was interesting work but it wasn't scratching the creative itch I have always had.

I'd been very into art as a younger man and my wife eventually persuaded me to leave my safe comfortable job and take a chance, so I retrained as a garden designer whilst working from the bottom up with another large landscaping firm. It was a tough few years but after completing my training and gaining some experience in the industry I set up Waratah Gardens.

I designed and built a few small gardens near where we lived in London and word spread. There was one point where my team and I had completely redesigned and built five gardens on one street in West London as all the neighbours kept popping over to see what was going on.

I moved to the Surrey/Sussex borders 15 years ago and we've been building beautiful gardens across Surrey, Sussex and Hampshire ever since.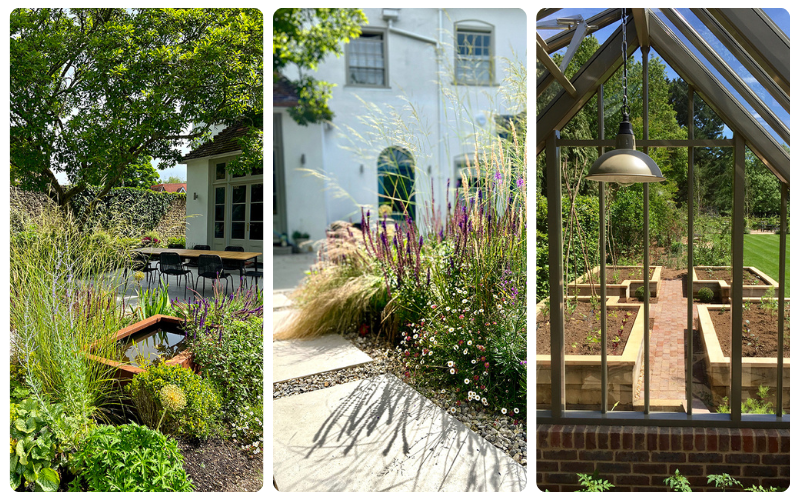 2. Waratah Gardens is such a creative business, where do you get your inspiration from?
I'm lucky enough to live in an incredibly beautiful part of the world and you can't stop yourself tripping over inspiration where ever you go. I also grew up with some fairly stunning landscapes in Australia, so definitely the shapes and colours of the natural world play a huge part in my designs.
The Dutch designer, Piet Ouldof, who designed the High Line in New York and gardens at both RHS Wisley and the Serpentine Gallery, is someone I find very inspiring. His thinking around the architecture of plants is something I often draw from. A garden should look beautiful all year around and choosing plants and shrubs that add structure and colour to your garden whatever the season makes the space more usable.
I also think being outside in your garden is incredibly important for wellbeing, especially these days, so I try to design gardens that can be enjoyed whatever the weather. We have a retail arm of the business, yardgardenstyle.co.uk, that sells products to help people make the most of their gardens in the changeable British weather such as bioclimatic pergolas and stunning CorTen steel stoves. Nothing should stop people accessing the world outside their window.
3. How do you set yourself apart from other businesses in your field?
We can take your garden from idea all the way through to the garden furniture. There aren't that many business in our field that do all of that.
As well as designing, I'm an experienced garden landscaper myself and have a brilliant team. Part of the design process is designing to a budget and running a team of landscapers means I have a very accurate understanding of the construction process and the costs involved. This means that I can design a garden that I know will fit within what the client wants to spend and still achieve the look they want.
Because we also have our retail side it means we can easily advise, source and often supply all the other elements that make up the garden too, such as the furniture, lighting and heating. We hope all those elements end up making the process so much simpler for clients.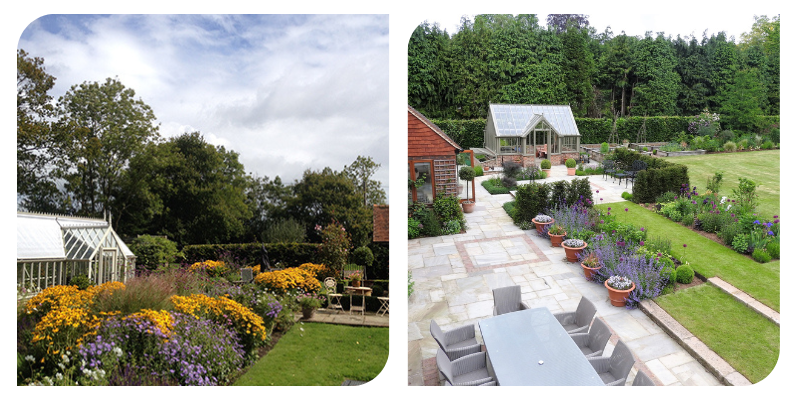 4. What challenges do you face being a small business owner?
It's hard work! I don't think many of us have a heap of time off. We have to be the CEO, the sales team and everything else too.
I'm lucky enough to have a fantastic team of landscapers who have worked with me for many years, but recruiting new team members can be challenging, we desperately need more apprenticeship schemes to support the industry.
5. What advice would you give to someone who wants to start their own business?
Don't think it's the easy option. It would be far more comfortable to go to work and come home, leaving it all at your desk. However, the chance to choose work that really inspires you and to have creative freedom is really worth it.
Also, you don't have to be the expert at everything and you don't have to do it all yourself. It's often worth spending the money on an expert who can do what you need much quicker than you can. It's a false economy to try and be everything.