Xerocon 2022
After two years of cancelled events due to the pandemic, it was great to be able to attend the famous 'Glastonbury for Accountants', with 34 members of the ChadSan team at Xerocon 2022, along with hundreds of other professionals. On Wednesday, July 20th the ChadSan team made their way to London for the two-day event.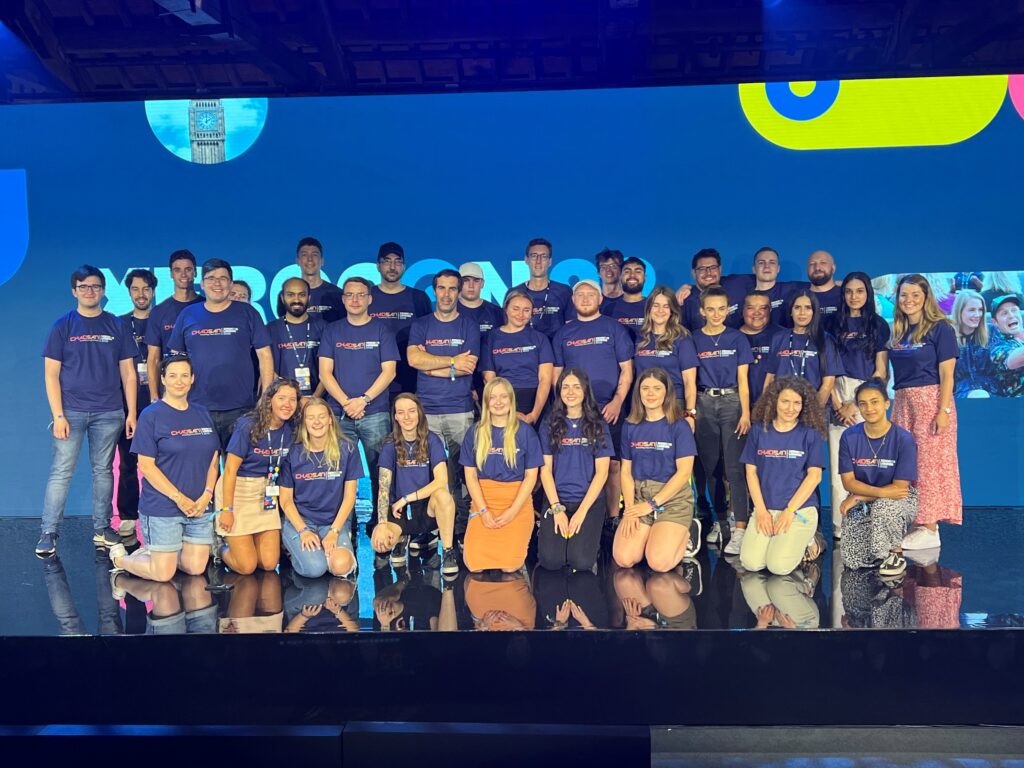 This year, for a change, the event was held at a new venue – Tobacco Dock in the East London district of Wapping, famous for its curved brick vaults, river walks, listed timbers and gorgeous rooftops.
The event consisted of various presentations from industry experts including a keynote speech from special guest Deborah Meaden who discussed how businesses can transition in a post-lockdown landscape, and how sustainability should be at the forefront of this transformation. A quote that really stuck with us from Deborah Meaden was "if you change nothing, nothing changes" – she stressed that taking the first step, no matter how small, can result is positive change. Our favourite speaking highlights were:
Sue Perkins – Sue was our MC for the 2 day event. She was incredibly funny and a wonderful host.
Chief Product Officer Anna Curzon – No one is better positioned to share how Xero is better meeting the needs of accountants and bookkeepers.
Samantha Clarke – a Ted X speaker and author of "Love it or Leave it – How to be happy at work", Samantha is on a mission to bring more wellbeing and happiness to the workplace and our lives, overall.
Fara Williams – Fara Williams is a champion footballer and now works to support those facing homelessness. She shared her incredible experience in an emotional breakout session.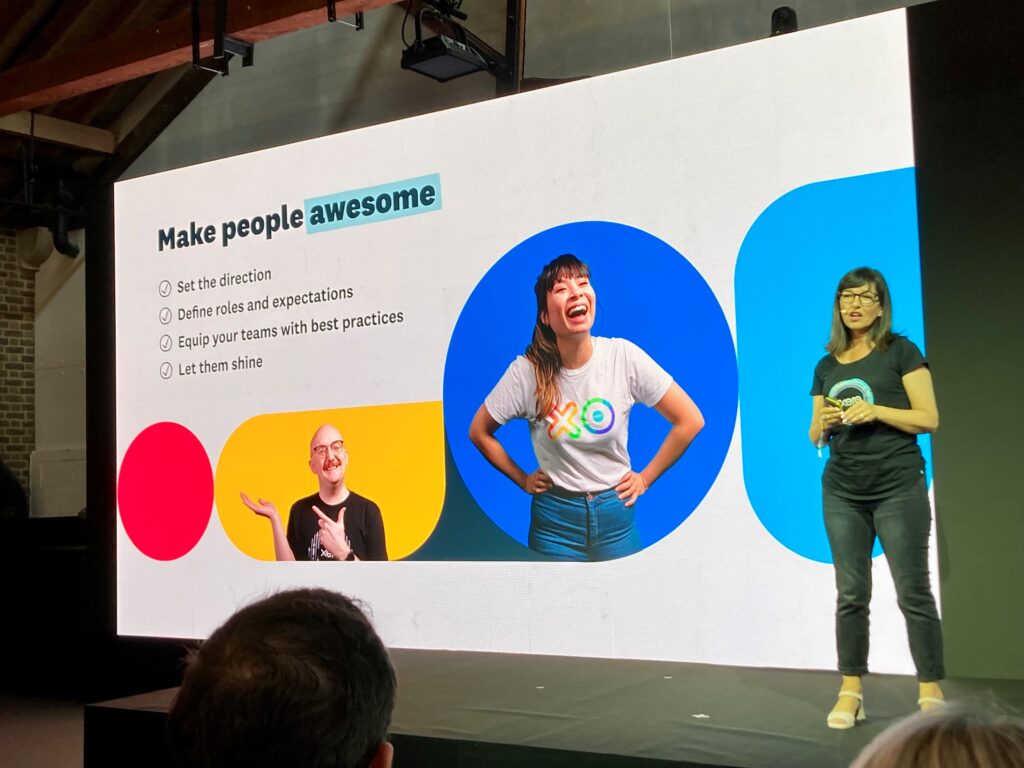 XeroCon was spread across 2 days which allowed us to fully immerse ourselves in talks from incredible guests and industry leaders, grow our network circle, do some team bonding and catch up with the latest industry insights. Many of the speaking sessions advocate how we can support our clients better in a post-pandemic environment.
Some really exciting updates were shared, firstly Steve Vamos walked us through Xero's 3 wave plan to help small businesses in the current climate. Wave 1: cloud accounting – making your financial data accessible wherever, whenever. Wave 2: business apps & services – Xero offers so many integrations to help businesses create a custom app stack for them. Wave 3: be the most trusted & insightful small business platform.
We also learned from Anna Curzon about the release of Xero Go – a new app designed to help sole traders manage the new MTD for ITSA rules next year. This development will bring accessibility to many, and ease the demands of every day admin tasks. It's a project that is being continually developed by Xero and we're looking forward to seeing where it goes.
There were so many great event partners and exhibitors across the two days. We caught up with Dext, Accountancy Manger & GoProposal who we use here at ChadSan. But we also had the opportunity to meet some other software providers in the fintech space. iwoca introduced us to iwocaPay, a feature that allows you to offer pay later options to your customers without risking your cash flow.
Xerocon highlighted just how easy it is for small businesses to digitise and transform how they do business, saving time and money for the business owners. The event is known for striking the perfect balance between party and work event, with endless networking opportunities, presentations, fun, games, and immersive experiences.
Xerocon is by many called the "Glastonbury for Accountants", and with good reason. This year, the famous party took place in Old Billingsgate, a venue overlooking both the Tower Bridge and the Shard. The ChadSan team had a blast at the party with fire breathers, stilt walkers, trapeze artists, live music, several DJs and food from around the world. It felt like we were at a festival!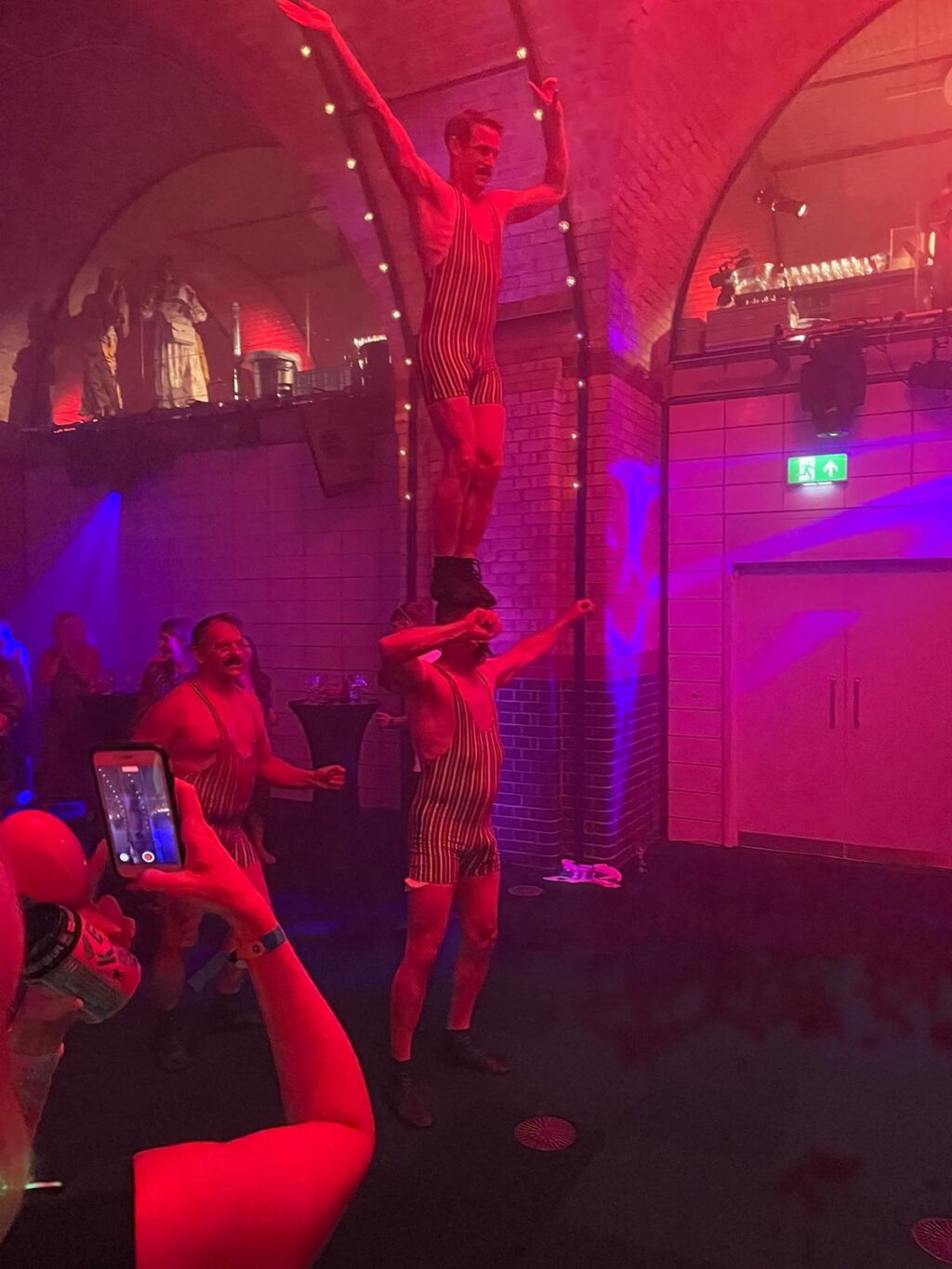 We are very grateful to be able to come together and join our peers to share experiences and insights, to creating new friendships and forming even stronger bonds with our team doing something different and in person. Prioritising human connections and improving our relationship with our clients is at the very heart of what we do!