Ronins
Anthony Basker is founder and CEO of Ronins. Launched in Guildford a year ago, Ronins is already exceeding ambitious targets and looks forward to an exciting year of further growth over 2023. Anthony has spent the last 6 years in London growing a company called Flipside into an £18 million global digital agency under the ownership of PR titan, Weber Shandwick.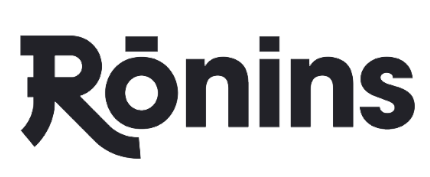 Can you tell us about how the idea for Ronins came about?
The Pandemic brought about Ronins. It provided the opportunity to reflect and reevaluate. It allowed the time to question what I was doing, who I was doing it for. And to question whether this actually mattered.
My conclusion surprised me: Yes, I love what I do. Passionately. But I was no longer doing it to my full potential because as we grew in size and took on more people, so I became more distanced from the day-to-day delivery itself.
My passion and strengths are ideating and crafting digital solutions with a complete focus on the business objectives of the client. Specifically, I love designing and building top-class marketing websites and apps that optimize business performance. Done successfully, it is an extremely rewarding pursuit for both the end client and especially the team bringing it about. I love that.
The realization part was a personal epiphany about my past and present. But the Pandemic also allowed me to go further. It provided the time to work out how to remedy my situation. Namely to set up Ronins. To lay the foundations for the future. And the way to do that was to replicate the successful formula we had had with Flipside, the digital agency we had grown under the auspices of Weber Shandwick.
But even with a winning formula, the daunting part is the equal realization that I would be doing it for myself. No corporate umbrella. But that's also liberating and exhilarating. Scary. Sure. But I would now not have it any other way.
How do you set yourself apart from other businesses in the app development field?
Trust is the magic ingredient. It is the backbone of our industry.
Clients have to lay their businesses open in a totally candid way. They have to be completely honest and transparent with us, so we can maximize their offering and delivery to customers.
The thing is, 'trust' reflects a client's belief in our ability to provide an optimized solution for their business. That belief comes from having a record of proven performance and applied insights. We have that record to a degree that is not matched by others.
That depth of experience cannot be built overnight. It matures over time spent working across different clients, industries and projects. But it means that a problem faced by a client may have been solved many times before. That can save time and money. And it allows us to draw across different experiences to synthesize new and unique solutions.
The key thing is we have a deep-rooted understanding in what we do, which derives from many years working with some of the biggest brands in Europe as well as a draft of smaller companies. It allows us to be creative and engenders a genuine partnership with each new client that helps us to move mountains together.
What is your proudest moment in your career?
"Two really matter to me.
"Back in the day when 'Windows' had yet to become a thing, and I was young and just left academia, I wrote a piece of software as a project to build a Guildford company's Customer Relationship Management (CRM) system. Funnily enough, their office was in Castle Street, next door to where Chadsan's is now.
"A few months later, I walked back into that building. Over 20 people were sitting at their desks using my new software on large desk computers. I remember a feeling of astonishment that 20 people were relying on their careers using something that I had created with a keyboard. Me, myself, wow! It was an emotion that has never left me, and I can only compare it to the feelings you carry for your first girlfriend, which never leave.
The second happened over this Christmas when I was reflecting on the many small but significant impacts that Ronins has made already over its first years of trading. And the point is, there are many to select from! So many that I cannot include them all, but here are a few:
Helping a second-hand marketplace to create a wholly new brand identity, to open new revenue models, and to enhance its users' experience.
Helping a young generation Z TikTok agency develop a new brand identity and website with a creative user-interface.
Helping an IT security business to become more efficient by replacing their Excel and Word-based audit methodology to build a secure and collaborative workflow web application with built-in automation tools.
Consulting with a company in America to understand their existing legacy platforms and transform away from their traditional way of performing business into a 'software-as-a-service' business, opening up new revenue streams.

I am proud of all these because here are companies that have put their trust and future business success into my hands. And we have responded by delivering positive and lasting change.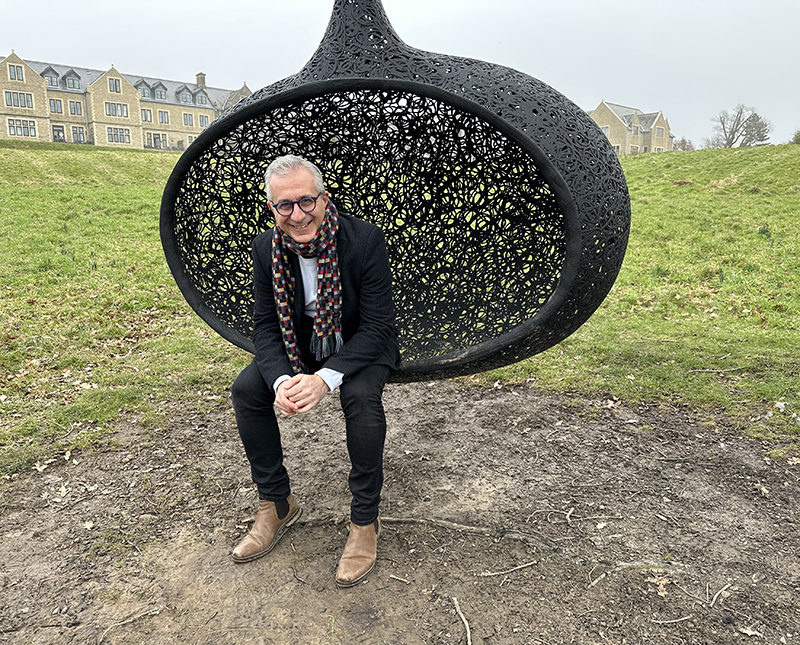 What challenges did you face when setting up and growing your business?
Starting Ronins has been a bold new venture for me. Especially as I have stepped into the role of sole proprietor for the first time. And I have learned and proven a lot to myself in a short period of time. From the outset, I had to select and build a team of trusted professionals and create a pipeline of customers from scratch.
But I have embraced the challenges and demonstrated my determination to succeed. Those who already know me will also know that becoming the 'face' of the agency is not something that comes naturally. I really have had to work hard at it. At heart, I am a problem solver, the one who needs quiet time to really think through a problem to come up with a compelling proposition. Being the showman at the front-of-house is not my comfort zone. But we don't grow if we stay in our comfort zone, and I have enjoyed this transition.
But this is just the beginning. I am excited about what the future holds for Ronins and for myself as a business owner. I know there will be more challenges, and I am ready to face them confidently. I know I have the skills, determination, and drive to make Ronins a success.
If you could go back to when you first started your business, what advice would you give yourself?
I would go back and tell myself to trust the Plan and believe in myself. Starting a business is not easy, and there are times when you doubt yourself and question whether you're on the right path or if you're the right person to do it. But if you have a vision and passion for what you're doing, you find a way to make it happen.
I would also tell myself to be patient and not to expect overnight success. Building a business takes time, hard work, and dedication. There will be setbacks and obstacles, but they are also opportunities to learn and grow.
I would advise surrounding myself with the right people; with mentors and advisors. And to join networking/community groups. They all amount to a supportive team who will help navigate the challenges and will join you in celebrating the successes.
Lastly, I would tell myself never to give up. Starting a business can be a rollercoaster ride of emotions, but if you stay focused on your goals and stay true to your values, you will achieve great things. And at Ronins we have.