We'll help you get from where you are now,
to where you want to be
(Not just tell you where you've been…)
We're a team of friendly and approachable accountants, tax experts and advisers based in London, Guildford, Bristol and Essex who specialise in helping growing companies and entrepreneurs.
We listen to
you
We look to the
future
We make it
simple
We help you
grow
From start-ups to growing businesses we understand the support you will need
Through working extensively with growing businesses and entrepreneurs, we know what it takes to help you on your journey at each stage of growth. To do this we offer a range of accounting services from cloud accounting to specialist advice across a number of industries.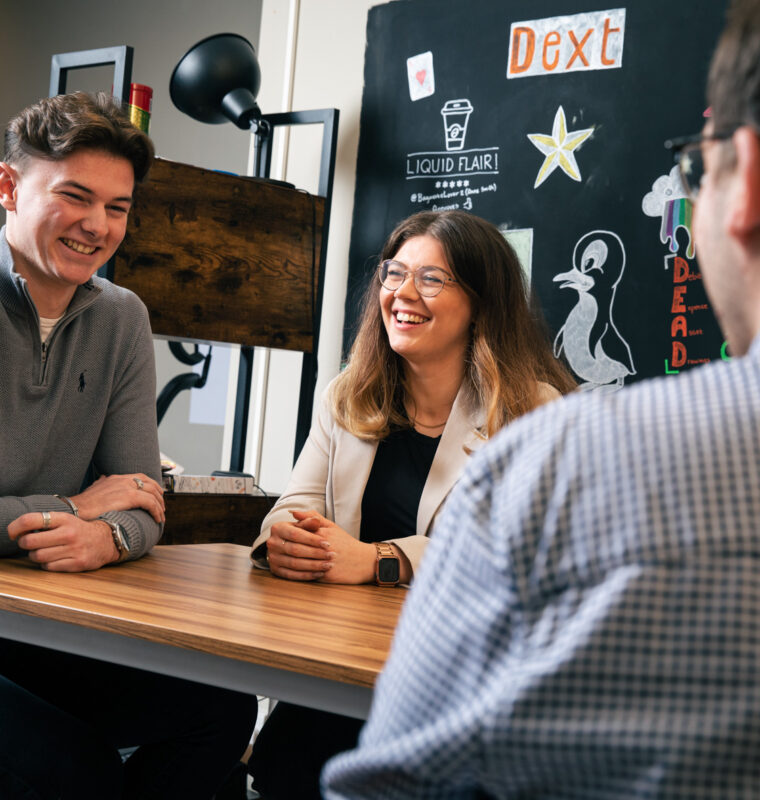 We're people focused through and through
We do crunch numbers.  But, we believe people are businesses' greatest assets (not bricks and clicks).  
We love working with ambitious businesses & people and helping them achieve their goals by providing simple, but expert jargon free advice, while specialising in the latest accounting technology. 
Our team is always listening, challenging and questioning. Put simply, we're people who like to listen and talk with other people.
See how we've helped other
businesses like you.
Here's what our clients have to say
I have been working with ChadSan for years and they have always been responsive, friendly and knowledgeable. Highly recommend.
Great team of people that are always ready and willing to help. The company I work for have been clients for almost four years and I wouldn't want to work with another firm.
Highly recommended. Responsive, practical, commercial and always helpful. Exactly what the doctor ordered for a starting boutique law firm like ours.
We recently joined ChadSan and we have been very impressed with the level of service and knowledgeability so far, particularly with recent changes resulting from Brexit. They take time to understand your business and, as a technology startup, they have been a great fit for us. Highly recommended.
ChadSan are the best accountants I have ever had the pleasure of working with . . . .they allow us to get on with our business knowing that anything relating to our finances are well and truly taken care of. And what a fantastic team they have. 5 stars (at least)